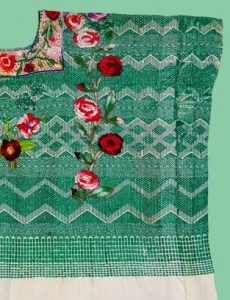 Huipil de Diario
Huipil for everyday use
Chinaulta, Guatemala
This huipil is made of a single rayon cloth panel woven on a treadle loom. The geometric designs were created using the supplementary weft brocade technique. Over them, hand-embroidered flowers harmonize with the embroidery on the square neck. The decoration and the colors of this garment are different from what was usually seen in the community at the time.