The Museum
The museum has done extensive work in the conservation and storage of its collection, but much remains to be done. "A collection is useless if the pieces are not assessed and recorded", says Curator Emeritus Rosario Miralbes de Polanco, an expert on textiles, fibers, and dyes. "The textiles cannot be exhibited if there is no data on them or they cannot be easily found."
The Museo Ixchel of Guatemala has its roots as the Textile Committee of the Asociacion Tikal, and was founded in 1973. In 1977, this committee spun off to become a private, non-profit museum named after Ixchel, the pre-Hispanic goddess of fertility and weaving. Its first location was a modified private house in a residential area, but the rapidly expanding collection and ambitious conservation goals soon led to the need for a new building. Its current purpose-built modern premises were opened to the public in 1993.
Museum exhibits and virtual tour
The current exhibit is Cofradias, pictures of which can be found below on the virtual tour. For an e-exhibit of the past exhibit Bordados/embroidery display please click here.
The Virtual Tour of the museum was put together by the curator and a local university student. To view this video (now available in English), click here.
Gallery photo-views are also accessible via a Google Arts and Culture presentation. To view them, click here.
Textile collection
The world-renowned collection numbers over 6,000 woven pieces of Maya clothing from more than 115 weaving villages. It has received spectacular donations from private citizens, purchases pieces offered by weavers, and actively embarks on field research trips which both document and purchase materials.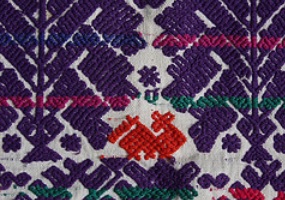 Systematic documentation and careful storage enable this heritage to be both studied and enjoyed. Pieces from the collection are on view via permanent and temporary exhibits and are accessible to scholars and researchers. And its Pro-Teje textile committee (created in 1994) is dedicated to preserving the high-quality traditions by subsidizing and supporting groups of weavers.
The collection is so renowned that the Museum has become a Google Arts and Culture partner. To admire a selection of the collection, please visit their stunning presentation by clicking here.
Conservation
The museum has done extensive work in the conservation and storage of its collection, but much remains to be done. "A collection is useless if the pieces are not assessed and recorded", says Curator Emeritus Rosario Miralbes de Polanco, an expert on textiles, fibers, and dyes. "The textiles cannot be exhibited if there is no data on them or they cannot be easily found."
The conservation process is complex, spanning identification, technical assessment for status requiring restoration, photography, and storage in acid-free paper, muslin and/or boxes. Storage is done in a controlled environment which prevents damage caused by light, relative humidity, contamination and pests.  Dedicated professionals such as newly-appointed Curator Violeta Gutierrez are on staff.  For a recent interview, click here.
Conservation efforts have received grants from institutions such as the Getty Museum and the Carene Foundation of Switzerland.  For more information on the recent Su't project, funded by the foundation, see the June 2011 issue of our bulletin (in the bulletin archives section of this website).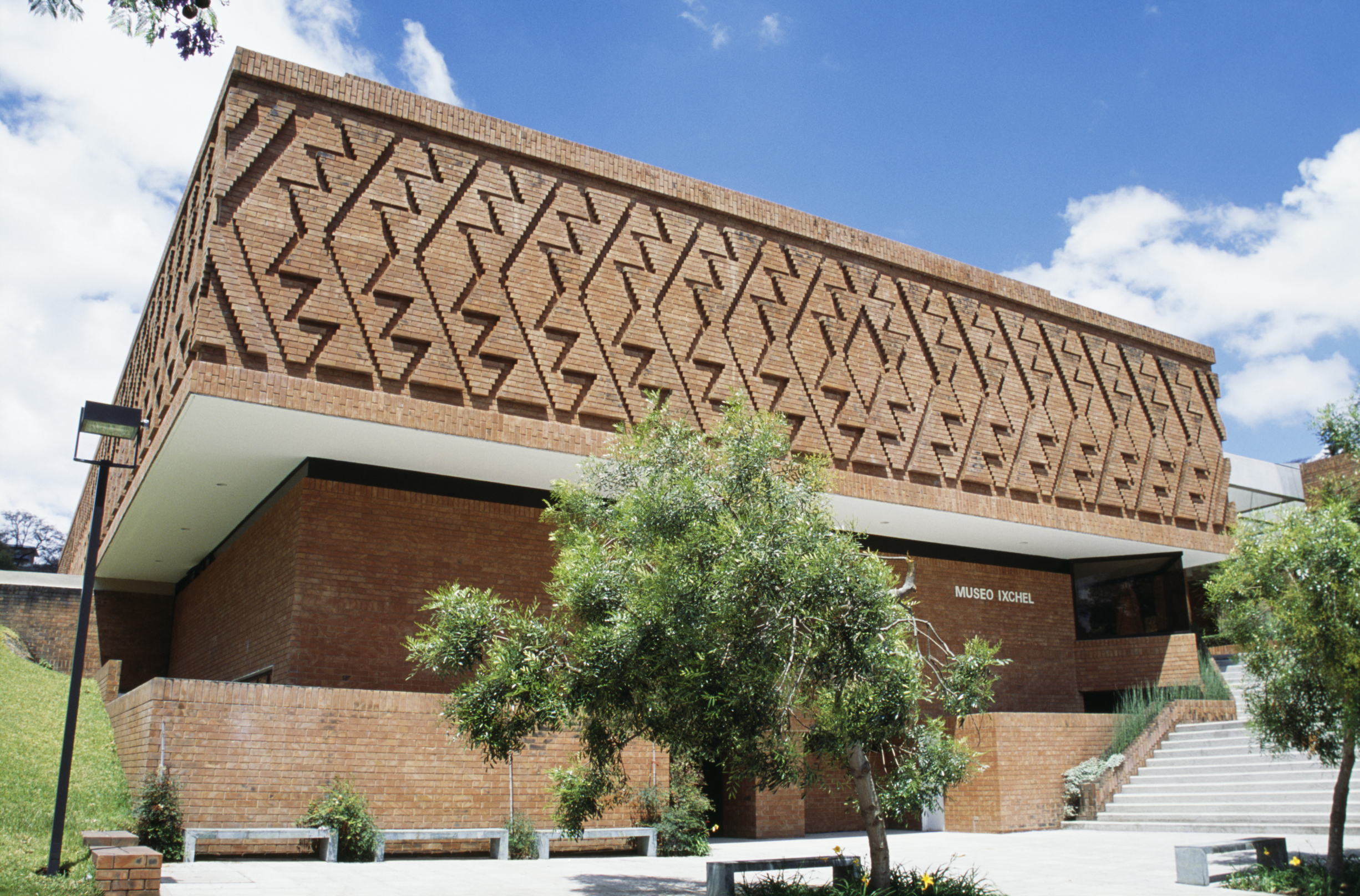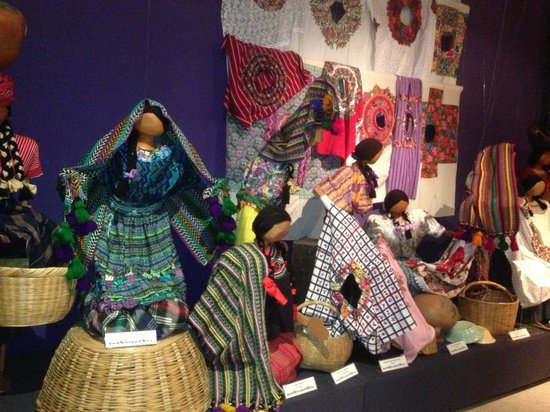 6a. Calle Final, Zona 10
Centro Cultural UFM
Campus of the Francisco Marroquín University
Guatemala City, Guatemala
(502) 23313622 telephone
(502) 23313634 fax
Hours
Monday to Friday, 9 a.m. to 5 p.m.
Saturday, 9 a.m. to 1 p.m.
Library
Monday to Friday, 1 to 5 p.m.
Saturday, 9 a.m. to 1 p.m.
Admission
Adults: Q45.00
University students with ID: Q25.00
Children: Q15.00
For further information on access and offerings visit the updated www.museoixchel.org and also the new Facebook page for Museo Ixchel del Traje Indigena.
FOIM members receive a 10% discount at the museum store.
Guided Tours and Workshops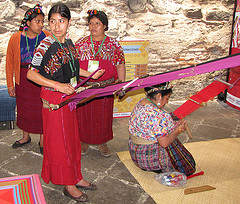 The Museo offers guided tours in both Spanish and English, workshops, backstrap loom weaving classes, and an interactive space, "Alberto Habie", where children learn weaving and identification by hands-on experience and play.
Visitors can view several Welcome videos in a dedicated media room. These are available in English and provide an excellent orientation to both the museum itself as well as the weaving tradition.
Additional services include rental of indigenous apparel for educational and cultural events, and textiles can be purchased by the general public in the museum shop.